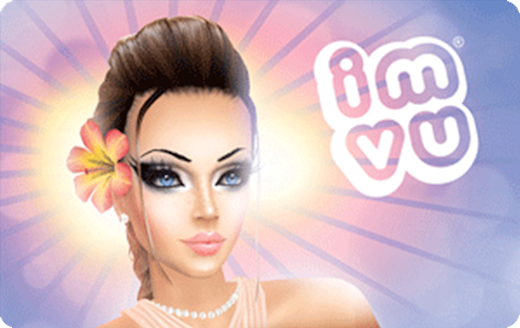 Redeemable
Online
Gift Card Details
Discover, connect and express yourself now! IMVU is a new way to hang out and have fun with your friends online. Easily create your own customisable avatars, explore amazing animated 3D spaces and meet new people from around the world! With the IMVU Prepaid Virtual Currency code, you have the freedom to find your inner Fashion Diva. Thousands of new items for your avatar are added every day so join in the fun and shop for new clothes, shoes, hairstyles, accessories, pets, furniture, and more in the IMVU Shop! 
Redemption: Online only at IMVU
Expiry: No expiry
Terms & Conditions: Click Here
We're changing the way you send and receive digital gift cards! Check out our range of personalisation options below and send the ultimate digital gift experience. Your digital gift will be sent directly to the recipient's phone and email. It's the no-plastic gift of choice! Need to schedule this gift delivery in advance? Make your purchase now and we'll deliver the digital gift on any date you choose.
eGift Card purchases are final. Cancellations/refunds cannot be provided for mistakes or change of mind.