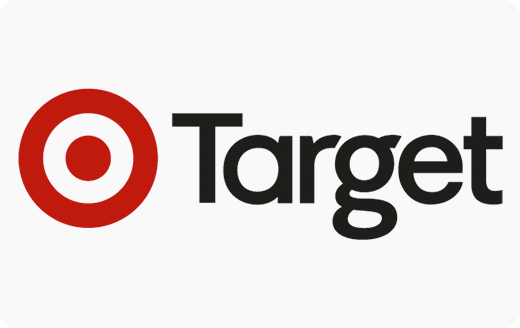 Redeemable
In-store
Online
Gift Card Details
Target is an iconic Australian retailer dedicated to making fashion, style and quality affordable for the whole family. Target offers its customers a diverse range of products including fashionable women's, men's and children's clothing, underwear, footwear, cosmetics, and accessories; the latest designs in homewares, including manchester, bed linen, electrical appliances and décor; and a full range of toys, games and entertainment. Target is proud to be a part of over three hundred communities across Australia with stores conveniently located in both metropolitan and regional areas.
Redemption: In store and online. Australian redemption only.
Expiry: 4 years
Terms & Conditions: Click Here
Please note that although some physical Target stores are closing, this gift card can still be used online at Target.com.au. Cannot be redeemed at Kmart.
We're changing the way you send and receive digital gift cards! Check out our range of personalisation options below and send the ultimate digital gift experience. Your digital gift will be sent directly to the recipient's phone and email. It's the no-plastic gift of choice! Need to schedule this gift delivery in advance? Make your purchase now and we'll deliver the digital gift on any date you choose.
eGift Card purchases are final. Cancellations/refunds cannot be provided for mistakes or change of mind.