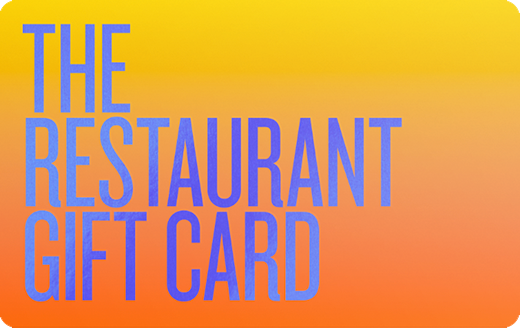 Redeemable
In-store
Gift Card Details
Official Partner of the Restaurant and Catering Association - over 10,000 restaurants and cafes. That's right – from 5-star dining to your local favourite, from breakfast to dinner and brunch to dessert. Use this gift card at restaurants and cafes that accept Mastercard.
Redemption: Australian redemption only. The recipient of this gift card will need to visit the card issuer's website to activate and load onto their smartphone. The activation link will be supplied with the digital gift card. Recipient must have a smartphone with Apple Pay, Google Pay or Samsung Pay to use this digital gift card. For redempion options, visit www.restaurant.gift and scroll down to the Directory.
Expiry: 3 years
Terms & Conditions: Click Here
The Card is a Mastercard prepaid card that can be used for purchases where Mastercard prepaid cards are accepted for electronic transactions (excluding transactions at ATMs or over the counter at financial institutions), however limited to the merchant categories indicated by your card.
We're changing the way you send and receive digital gift cards! Check out our range of personalisation options below and send the ultimate digital gift experience. Your digital gift will be sent directly to the recipient's phone and email. It's the no-plastic gift of choice! Need to schedule this gift delivery in advance? Make your purchase now and we'll deliver the digital gift on any date you choose.
eGift Card purchases are final. Cancellations/refunds cannot be provided for mistakes or change of mind.